2nd Quarter 2021
---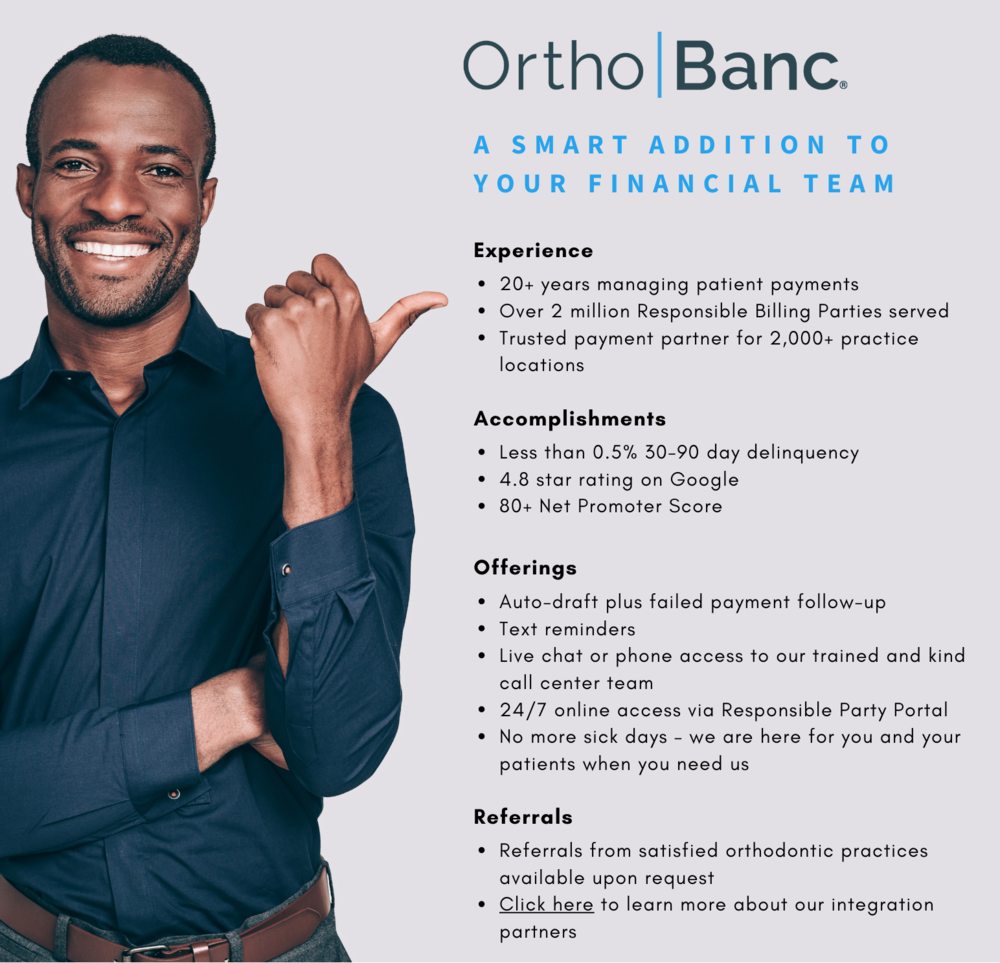 Our 90-Day Payment Management Protocol
Our proven payment management protocol keeps us at a less than 0.5% delinquency rate over 30-90 days.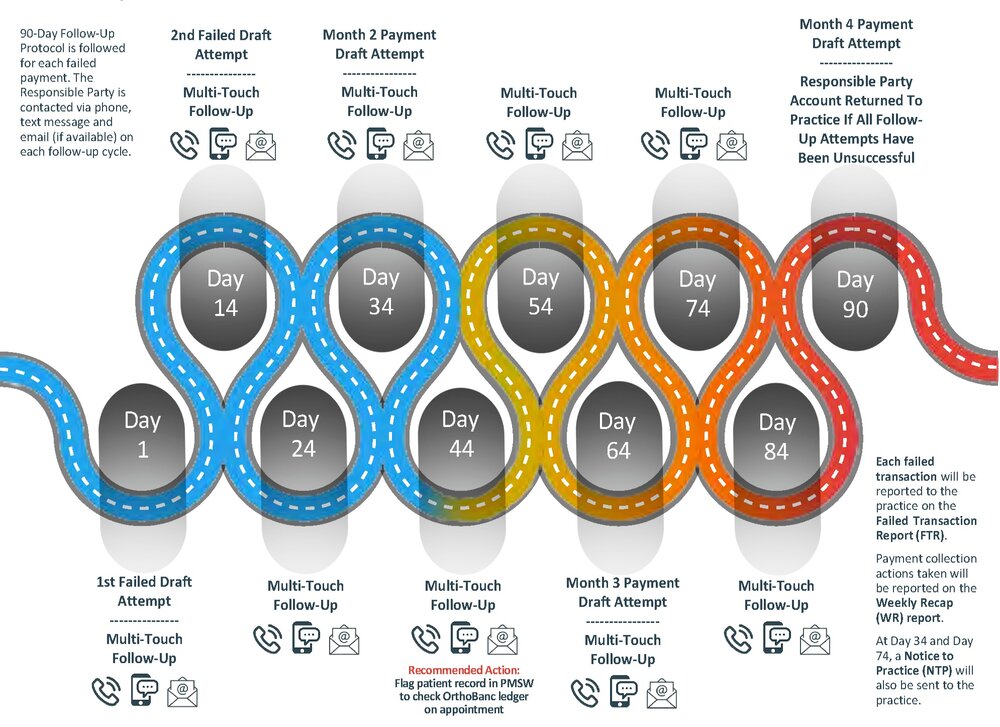 ---
We Can't Wait to See You!
We are so excited that our industry events are moving away from virtual and toward in-person meetings again! We plan to be at several of these events over the next few months. We would love to see you there!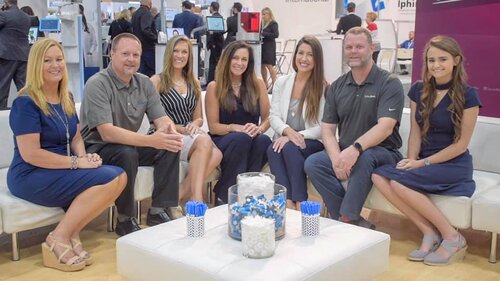 GORP Meeting – July 29-August 1, St. Louis, MO
Angle Society Meeting – September 22-25, New Castle, NH
Mother of Pearls – September 10-11, Minneapolis, MN
Orthopreneurs Summit – October 7-10, Denver, CO
WOCON Meeting – October 21-24, Portland, OR
AOS Annual – October 28-30, Clearwater Beach, FL
---
Congratulations Are In Order!
Chattanooga's Best of the Best Competition
Our OrthoBanc office is located in Hixson, TN – a suburb of Chattanooga. Each year, there is a "Best of the Best" competition in Chattanooga that allows patients/customers to vote on who they feel is the "Best of the Best" in their industry. This year we are excited to see that several of the practices we partner with have been nominated for this award in the Orthodontics category. Congratulations to all of you!
---
We Are OrthoBanc
Meet Jennifer
Accounting Team
Jennifer has been part of our Accounting team for 5 1/2 years. She has been married to her husband, Dustin, for 8 years, and they have 2 dogs, Leia and Zeus who she considers to be her kids.
For fun, she enjoys riding in her Jeep with her husband and their dogs as well as getting crafty with everything from sewing to leather work.
Meet Julie
Customer Care Team
Julie has been part of the OrthoBanc family for almost 8 years, and her positive outlook and cheerful spirit make her a great fit for that team.
Her world revolves around her family which includes her husband of 32 years, two sons, and 3 grandchildren. When she gets a few minutes to herself, she enjoys painting as it helps her relax. Julie's dream is to one day live at the beach – her happy place!
Meet Scott
Information Technology Team
Scott works as our Enterprise Systems Manager and has been with OrthoBanc for 5 years. He says he got into IT because he was annoying his pregnant wife and she told him to "Go find something to do." This led him to computers which he found he loved and eventually it became his career field.
Outside of work, he plays the guitar and toured the eastern and southern U.S. in the early 90's with his band. He also is a published writer in the gaming industry.
---
---