3rd Quarter 2020

"Creating Smiles One Mile at a Time"
OrthoBanc is a Proud Corporate Sponsor of the 2020 Smile for a Lifetime Bike Ride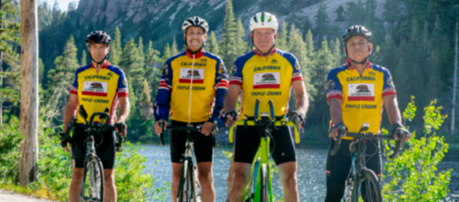 We are excited to announce our Corporate Sponsorship of the Creating Smiles One Mile at a Time Bike Ride supporting the Smile for a Lifetime Foundation. Support of this organization is an important part of why we do what we do, the desire to help people. Smile for a Lifetime makes a difference in the lives of patients and their families by providing free orthodontic care to those unable to afford needed care on their own.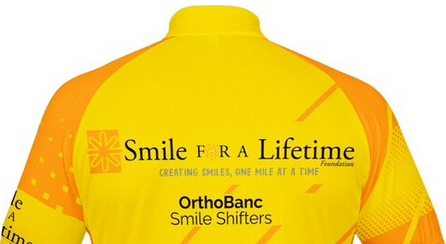 It is our honor to support this cause, and as such, we humbly ask that you consider supporting this worthy organization as well. You can find out more about this event and donate here: www.smileforalifetime.org/2020-bike-ride. We are all in the orthodontic industry for the same reason – making a difference – seeing the smile we helped create change a life. As always, we are truly thankful for each of you – our loyal customers. Thank you for allowing us to help you make a difference in each of your communities.
---
Different on Purpose
Providing Exceptional Customer Care
Over 675 reviews from the Providers and Responsible Parties we serve have given us a Google rating of 4.8 out of 5 stars. Here are some of the comments we have received recently…
Absolutely amazing! They immediately assisted me in resolving the issue I had! LaToya was incredible to chat with!
Great service. Heather was an awesome rep.
Had an issue and was connected via Live Chat with Tammy. She was friendly, detailed and took care of the issue. Very nice experience with OrthoBanc Customer Service.
My customer service experience was great. My representative, Willie, was very helpful with a billing issue and had everything resolved favorably within minutes.
Wonderful Customer Service Reps! They go above and beyond to accommodate and help you with anything you need. It's wonderful your services are offered because without it so many people wouldn't be able to have the beautiful teeth they've always wanted & this way anyone can.
I LOVE their communication. Live chat is very handy. Paying my bill is a smooth process.
Absolutely love it, they are so kind and very helpful. Great customer service.
Customer service at its FINEST 👍
Super friendly staff. Always helpful and pleasant.
Great place, always super friendly! I would definitely recommend!
Very professional. Immediate response to my inquiry and helpful. Easy site to check on your account and make additional payments.
Very helpful and answered my questions promptly.
---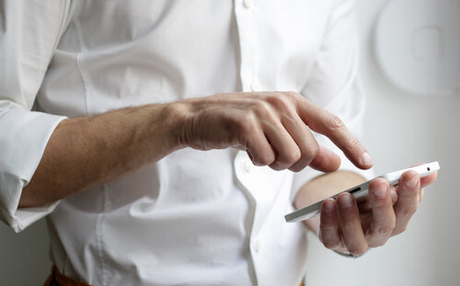 We Now Offer Text-to-Pay
OrthoBanc has partnered with Rhinogram to offer our customers a secure text-to-pay option. In our ever-evolving digital world, this is just one more way we make payments convenient for your office and your responsible parties. Email us at [email protected] to find out more about this exciting new feature!

---
We Are OrthoBanc
Meet Tina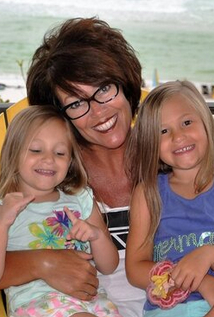 Tina is our COO and has been with OrthoBanc since the beginning. Tina's husband, Mitch, also worked for OrthoBanc and was one of the original developers of the OrthoBanc system. Tina has 2 grown children and two granddaughters that call her "Mama Ganny." When asked about her children, she now mentions her Great Dane Otto…who truly is her "Baby." She enjoys sunshine – beaches and boating – and also enjoys hosting family and friends in her home on the lake. Several families have even lived with her short term for various reasons – and those are some of her most fond memories.
Meet Beth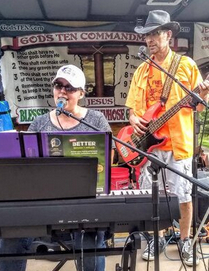 Beth has been part of the OrthoBanc Customer Care Team for 8 1/2 years. She and her husband, Ronald, have been married 31 years and find their purpose in helping others. At work, Beth helps our valued patients and responsible parties each day. Outside of work, she and her husband minister to our community through music, sharing their faith, cooking delicious meals, and hosting activites. She also enjoys spending time with her daughter and three grandsons, the youngest of which is just a few days old!
Meet Bianca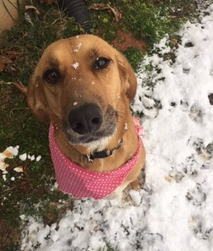 Bianca has been part of the OrthoBanc Sales and Marketing Team since 2013. She has a wealth of knowledge as she has worked on both our Sales and Support Teams and currently works as one of our Contract Specialists. Bianca loves spending time with her son, Ayden, and their rescue pup, Luna. They enjoy the outdoors, tent camping, and exploring new places. If you want a good story, ask her to tell you about when she worked at Chuck E. Cheese!
---