4th Quarter 2020

Celebrating This Holiday Season and 20 Years of Service to Our Customers
Looking back at all we have to be thankful for, and looking forward to a brand new year.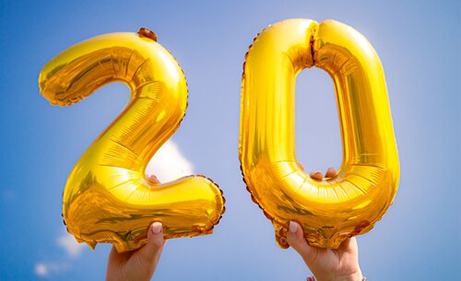 So much as changed in 20 years, but one thing hasn't: Our commitment to exceptional customer care. From 4 employees to nearly 100, you could definitely say we have grown, and each member of our team is family – just as you, our customers, are part of our OrthoBanc family. With the goal of providing superior tools to help meet the needs of our practices and their patients/responsible parties, we started our Payment Management service, which remains our flagship product. Since then, we have been rounding out our Tools for the Patient Financial Lifecycle with ZACC, the Automated Credit Coach; AccepTx Pro, a Professional Treatment and Fee Presentation Tool; Breeze, a top-notch Point-of-Care Payment Processing Solution, and coming soon: iMaxx, a collaborative effort with Orthodontic Consultant, Tina Byrne, to provide our customers with a tool to streamline their insurance processes, maximize in-network benefits and increase practice revenue. In our 20 years, we are proud to say that we have served 2.5 million Responsible Parties, and we have considered it, and will continue to consider it, a privilege. We are proud of how far we have come, and we will continue to work to create products our practices need while making sure they get the customer care they deserve.
---
New Online Resources
We have exciting news! We have decided to make some resources available to you online in an effort to better educate your Financially Responsible Parties. Previously, you had to request that we mail this information to you – but now it is readily assessable from our website.
Responsible Party Info Sheet: Our "Take-One Cards," which provide information about our Payment Management and the answers to some Frequently Asked Questions, can now be found online as the Responsible Party Info Sheet. Simply navigate to the main page of our website, and click on the Practice Resources and News button. This Info Sheet can be printed and given to your Responsible Parties or simply posted in your office so your Responsible Parties can scan the QR code using the camera on their smartphones. (The QR code will take them directly to the Frequently Asked Questions on our website. Information they need about our Payment Management will always be right at their fingertips!)
OrthoBanc/DentalBanc Tent Cards: Also available under Practice Resources and News, we now have OrthoBanc and DentalBanc Tent Cards for you to download, print, fold and display in your office. These not only show that you offer flexible payment options through OrthoBanc/DentalBanc, but they also contain the QR code to our Frequently Asked Questions. Now Patients and Responsible Parties can gain valuable knowledge about your payment options while waiting for their appointment. The OrthoBanc Tent Card is available at orthobanc.com, the DentalBanc Tent Card is available at dentalbanc.com, and the PaymentBanc Tent Card is coming soon!
AccepTx Pro PIN Sheet: If you are using our AccepTx Pro Treatment and Fee Presentation tool, your AccepTx Pro PIN Cards are now available online as the AccepTx Pro PIN Sheet. Simply scroll down to the footer on acceptxpro.com, click on ACCEPTX PRO PIN SHEET, and you will find an editable form, complete with step-by-step instructions for your Responsible Parties, where you can enter the PIN number, print, and provide a copy to your Responsible Parties – or save a copy and email it to them – whichever works better for your practice!
We are proud to offer these resources to you online, and we hope that using the QR codes will help us all work toward a more paperless work environment. If there are any other resources you would like to have available to you online, please email [email protected] with your ideas. We would love to have them!
---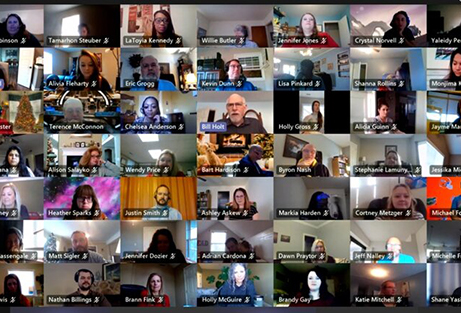 A Year We Didn't Expect
We know this year has looked different, but we are proud of the way our practices, our communities and our families have pulled together to become stronger and see each other through. During this time, we have never stopped working to serve our customers, their patients, and their responsible parties. Every member of our team has continued working remotely, without interruption, to ensure that we are still providing the customer care you deserve and have come to expect. Thank you for being our partner, and we look forward to our continued partnership.
---
We Are OrthoBanc
Meet Shanna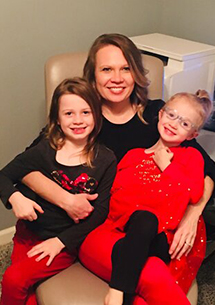 Shanna graduated from the University of TN at Chattanooga with a Bachelor's Degree in Accounting and a minor in Mathematics, and she became a CPA in 2011. She has worked for OrthoBanc for 15 years, starting in our Customer Service Department and working her way up to Chief Financial Officer. She has been married for 10 years and has two beautiful daughters, Bailee and Chloe Rollins, who are 7 and 4. When she isn't at work, she enjoys spending time with her family including camping, going out on their boat, and traveling on vacations.
Meet Alison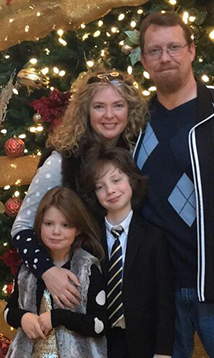 Alison has been part of the OrthoBanc team for 6 years and enjoys being a part of a company that puts its customers' needs first. Alison has been in Marketing for over 20 years and enjoys bringing her experience in customer relations to OrthoBanc. On the weekends, Alison can be found creating new recipes in the kitchen and perfecting bread making during quarantine. She loves being a mother and raising her two children, John Henry and Samantha, with her husband Paul. Her family relaxes by playing games and watching sports – Here we go Steelers! Fun Facts: Alison's favorite movies are classic films like The Philadelphia Story and The Thin Man, and her favorite actress is Katharine Hepburn.
Meet Carrie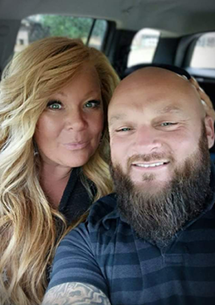 Carrie has been working for 8 years as part of OrthoBanc's Customer Care Team and considers OrthoBanc her family! She is the proud mother of 3 sons and has 2 grandchildren! She says they are a fun, rowdy family that loves BBQ's, spending time on the water, and tons of DIY projects to keep them busy (thanks to videos on YouTube). Carrie has been known to rock some karaoke from time to time, and she loves to laugh and have a great time! She is excited for what this next year brings to her family! Her motto: God is so good!
---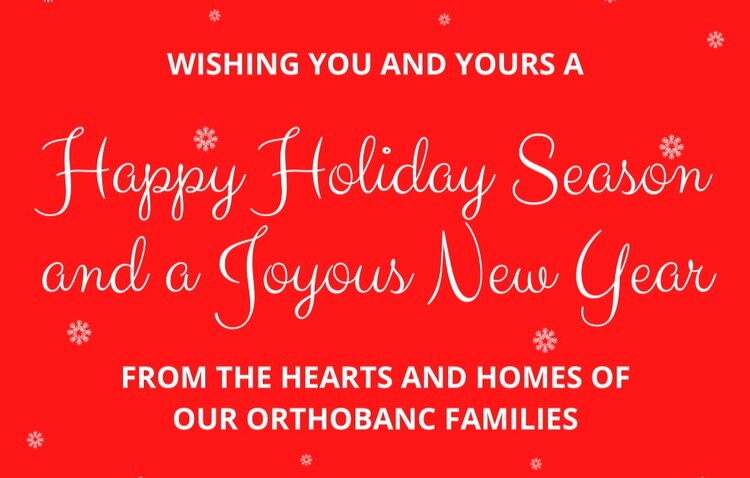 ---