Don't have an OrthoBanc account?
With OrthoBanc, getting there is easy. Set up a payment plan with your Orthodontist, and OrthoBanc will automatically deduct your monthly payment from your payment method of choice. No mailing checks, no remembering to send your payment, no stamps, no worries – it's all done for you! Ask your Orthodontist if they offer OrthoBanc, and let us help you on your path to creating the smile you've always wanted.
Have questions? Need help locating an OrthoBanc provider in your area? Click here to find out more about how OrthoBanc can help your family.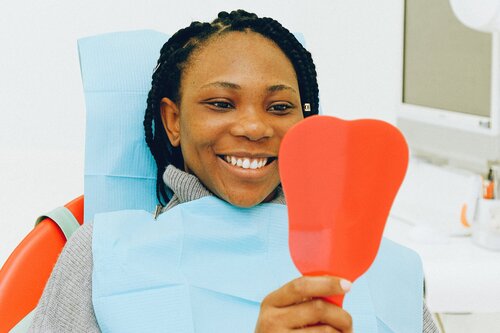 Responsible Billing Parties Love OrthoBanc
The representative I spoke with concerning my account is a fine example of customer service that is needed many other places.
— Wayne H.
My customer care representative was very helpful and professional. I can hear her smile thru the phone.
— Allie J.
Thank you so much for helping with what I needed. I was stressing over it and was so relieved that my worries were solved in minutes. Thank you so so much!
— Carrie V.
Customer service agent was very friendly and cared about my issues. She worked quickly to fix it.
— Kevin A.
All of your customer service reps have been knowledgeable, caring and understanding. I really appreciate it. Thank you so much for all of your help.
— Kelly R.